Testing according to DIN EN 17658
---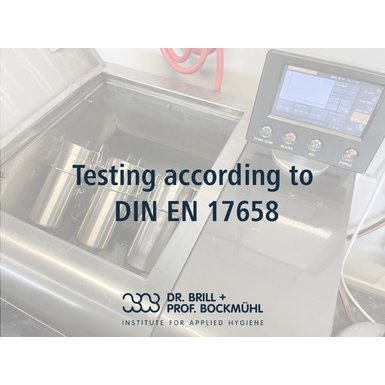 We are pleased to add testing according to DIN EN 17658 to our portfolio of services from November.
The standard "Chemical textile disinfection for domestic use - Test methods and requirements (phase 2, stage 2)" is a standard that tests textile disinfection for products used in the domestic sector (or in the food, industrial and public sectors) at low temperatures (≤ 40 °C). Products for the main wash cycle as well as for the rinse cycle can be tested. In addition to laundry disinfection, the standard also specifies separate criteria if the product is intended for aesthetic and malodour treatment.
As a pre-standard (prEN) we already offer the test immediately.
If you are interested or have any questions, please feel free to use the contact form. We are looking forward to your inquiry!